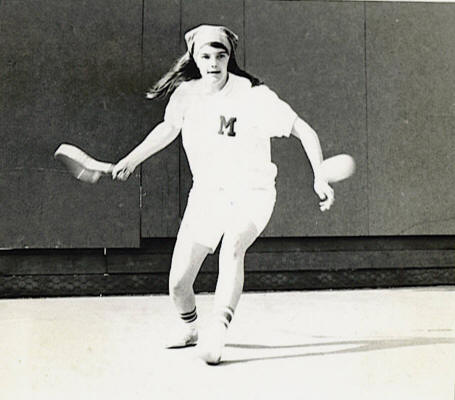 Paczesniak as Pirate player in the 60's

Accomplishments during her playing years at Oregon State University
Pacific NW Tennis Doubles Champions once and the Runners-up once
Twice Member of Pacific NW Tennis Team Champion.
Four year starter on Oregon State's volleyball team
Pacific NW runners-up in 1968 - 69, Pacific NW Champions in 1969 - 70,
Pacific NW runners-up in 1970 -71, and 3rd in Pacific NW in 1971- 72.
Played in the first ever Collegiate National Championship Tournament for Women at Cal St. Long Beach, finishing 10th in the nation. This was an unsanctioned by the NCAA, played under the auspices of DGWS (Division of Girls and Women Sports).