The OSAA began sanctioning girls' tennis in the state of Oregon in 1949. Marshfield didn't field it's first girls' team for another decade and a half but had two outstanding female tennis players who competed on the boys' team (Jackie Ford, class of 1955) or as an individual representing Marshfield High School (Marilyn Haliski, class of 1963).

In 1964, Coach Jan Rust decided the time had come to organize a girls' team. By 1967, tennis had taken it's grip on a number of Marshfield ladies who practiced diligently long after their regular practice hours were over. The extended practice sessions paid off as the Pirates took 1st place in singles (Mary Paczesniak), 1st place in consolation singles (Vicki Crumpacker), 1st place in doubles (Janie Chiene and Peggy Eddy),
2nd place in doubles (twins Anne and Angie Guenther), and 3rd place in doubles (Kathy Krummel and Carol Hanson) at the District Tournament in Eugene. With Paczesniak advancing into the semifinals in singles and Chiene and Eddy advancing into the semifinals in doubles at the State Tournament, the 1967 Marshfield girls'
tennis team tied with perennial tennis powerhouse Roseburg as the State High School Co Champions, becoming the first girls' State Championship team in Pirate
history.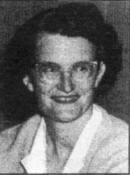 Coach Jan (Rust) Oden
Teacher. Savannah. Georgia, 8 months
1957-1963 - Teacher. Marshfield Junior High School
1963-1969 -- Teacher & Coach. Marshfield High School
1970-1990 - Teacher. Coach, PE. Coordinator for, McNary High and McKay High
School. Salem. OR
Teacher - 34 years
Tennis Coach - 27 years
MHS, 4 District Tennis Titles
State Tennis Title Tie, McKay High School, Salem
Runner-up Tennis Coach of the Year, 1975-76
Oregon Girls Tennis Coach of the Year, 1990-1991
Needless to say, it's not the coach, it's the young people you are fortunate enough (maybe blessed) to come in contact with. My fondest memories are my years in Coos Bay as a Pirate. Nothing takes away the "family of Marshfield Pirates" from me. Thank you to all my
tennis players!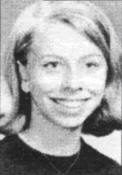 Kathleen (Krummel) Schmitz - MHS 1967
Kathy was born in Missouri and moved with her family to Coos Bay the summer she turned 11. She attended Coos Catholic School for 6th-8th grades, and on to Marshfield as a freshman in the fall of 1963,
She played doubles on the Marshfield girls' tennis team for four years, her senior year as
part of the 1967 State Champion Girls Tennis tram She was also active in speech and debate, was on the Mahiscan staff her senior year, and thoroughly enjoyed all of her years at Marshfield. Her first exposure to her future accounting career was a bookkeeping class she took her junior year.
After graduation from MHS. she went to the University of Oregon, majored in accounting, and graduated in 1971. She married Kip Houge (also MHS class of 1967) that summer, lived and worked in Eugene, then later moved to Concord. Calif., and had a son, Michael, in 1976.
After their divorce, Kathy met John Schmitz on and they celebrated their 28th wedding anniversary in 2009. Between the two of them, Kathy and John have three grown sons, two daughters-in-law, and live grandchildren, ages 5-11, and reside in Concord.
Kathy enjoyed a long and satisfying career as an accountant and accounting manager. She and John are now retired. Although she doesn't play tennis any longer. Kathy keeps active with yoga and Jazzercize classes. gardening. grandkids, and building homes with Habitat for Humanity. She and John enjoy traveling and spending time
with family and friends.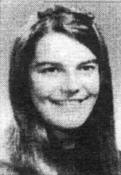 Mary Paczesniak - MHS 1968
Tennis:
4 time State Singles Qualifier
I 967 District Singles Champion 1967 State Singles Semi-Finalist 1967 State Team Champion 1968 State Singles QuarterFinalist
Post High School:
Oregon State University Tennis:

1969 Pacific Northwest Doubles Champion 1970 Pacific Northwest Doubles Runner-up 1969 Pacific Northwest Team Champion 1970 Pacific Northwest Team
Champion

Volleyball:
4 year Starter at OSU
1970 Team 10th in nation
1971 Team Top 8 in nation
Teaching and Coaching: 1972-2003
2000-2001 State of Oregon Middle School Coach of the Year
See Mary's MHS coaching and playing web page Mary Paczesniak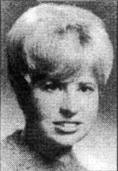 Angela (Guenther) Morrison - MHS 1968
Thanks to the sports program provided by Marshfield. sports activities became an integrated aspect of my life. After high school I played two yea: varsity tennis at Marylhurst College and when asked to play field hockey I played two years as center forward. My sister Ann and I also medaled in the Northwest Nationals Badminton tournament held at Washington University.
After college I continued to play recreational tennis with my husband who also enjoyed the sport. We went on many sports vacation and enjoyed meeting a variety of people as well as experiencing different cultures. I am now an avid golfer, never content to sit on the sidelines. However I do enjoy watching my many nieces and
nephews as they participate in several different sports. Keep up this great program as it makes all individuals truly strong for life.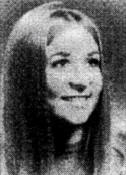 Annie (Guenther) Messerle - MHS 1968

Approaching sixty. I've thought a lot about my journey in this life and what stands out
as life-changing events. Playing tennis at MHS gave me a sense (11 family and a good group I could
be a part of. I loved being active and competing. Entering college I clung tightly to lily twill sister:
tennis, field hockey, and badminton.
In 1971 I married David Messerle and settled down to raising a family on a farm in the area I loved. During these years I was most grateful to be a stay-at-home mom. As the kids entered Coos Bay schools, I spent many days cheering them on and fundraising to keep their activities going. Always maintaining an open door policy, I remained active not only in my children's lives but in many of their friend's lives.
Life was great -I couldn't imagine it getting any better. Little did I know the miracle of grandchildren. We were extremely blessed during our children's college years as they too were able to find this sense of family away from home. Our eldest son Jeff had basketball, our daughter Steph had a great group of dorm friends, and our
youngest son Josh had the woodsman team at the University of Montana. On October 6th 2006, my life was changed forever. My family suffered the horrendous loss of our son Josh. Going to MHS is no longer about sports and awards, but about suicide prevention and trying to save a life. By far the hardest game of my life. With the help of my family and community, I've turned our barn into a fundraising site, raising money for local families battling cancer. I call it "doing God's work." I am a fervent praying grandmother and pray I am a steadfast example of how to live life for God. Thank you and God Bless.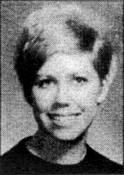 Victoria Crumpacker MHS - 1969
Vicki graduated from Marshfield in 1969. She then went on to Transylvania University in Lexington, Kentucky. She then graduated in 1972 from the University of Oregon with a BS in General Social Sciences. Two months after college Vicki married Bob Seelig also o Marshfield graduate. They lived in Coos Bay for 10 years. In 1974 Peter was born and in 1976 Emily was born.
Vicki worked at Farr's True Value as their advertising and promotions manager, working for her long time friend Jay. In 1982 the family moved to Portland. and Vicki obtained a position with This Week Magazine. After 4 years she became the National Advertising Manager, traveling the country to talk about the unique publication.

In 1992 Vicki became a Realtor and has been in that line of work ever since. In 2000 Vicki joined the Peace Corps and spent over a year in the Central Asian country of Turkmenistan, helping start small businesses, teaching English. American culture while living in and learning about the Turkmen Muslim culture. She was evacuated in September 2001 after 911 as her village was on the border of Iran and 200 miles from Afghanistan.
Since then Vicki met and married Mike Newman a very wonderful man. Her son married a Turkman woman he met in the Turkmenistan airport while visiting his mom. Peter and Gulzoda just had their second child. Peter is a financial advisor and owns his own business. Emily is on the fast track of Emergency Medical Training. Mike is retired but still remodeling and building beautiful creations. They have a fun home with a big garden that keeps them busy.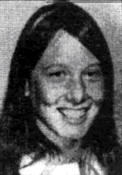 Peggy (Eddy) Lucas - MHS l970

Post High School:
Studied 2 years at Gonzaga University, majoring in math & French (member of university teams: tennis - singles & doubles and swimming
Graduated June 1974 from University of Oregon. B.S. degree in mathematics
Studied at University of Strasbourg, France (Jan-April 1975)
Taught 2 years of high school math in Perth, Australia (Aug '75 - Aug '77)
Taught 10+ year-, of math, Hillsboro School District (Glencoe High School) + coaching tennis
In 1981, I met John Lucas, a teacher at Glencoe and was married in 1983. John and I have 2 wonderful kids: Kyle. 21, senior at University of Oregon; and Maria. 19. sophomore at University of San Francisco. As a family. we have always enjoyed having summers off together and love to travel. For several years. I was a stay-at-home mom, doing a bit of math tutoring. Presently. I am the department chair and full-time math teacher at Jesuit High School in Portland.
I am very honored to be recognized by the Hall of Fame committee - thank you!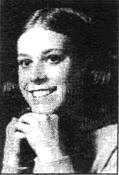 Janie (Chiene) Miller - MHS 1970

1967 District Doubles Champion
1967 Semi-Finalist State Doubles Championship
1967 State Team Tennis Championship

Since graduating from high school. I have spent most of my life in Coos Bay. In 1971. I married Doug Miller and was happily married for 18-1/2 years. My main hobby has been vegetable gardening. After becoming a widow, my first real career began in 1999 when I moved to Newberry Springs, California to become an RV park manager. The park was in sad condition, and I worked hard with the new owner for the next four years to see it transformed into a beautiful RV park. That was probably my most rewarding experience.
When my dad became ill in 2003, I returned to the Bay Area to live and help with his care until he passed away. My husband and I had always been renters, so another important event in my life was becoming a homeowner for the first lime. I chose a historic fixer-upper close to my childhood home which wiII probably always be a work in progress, but most important -- it has a large garden spot in the backyard! My hobbies are gardening, camping, reading and playing Scrabble.
Tennis-team wise the past few summers we have enjoyed some fun reunions at Mary Paczesniak's vacation home in Sisters. I am happy to say we have stayed in touch all these years and that my fellow team members will always be sonic of my very best friends. The highlight of my school years was definitely being a member of the Marshfield
High School tennis team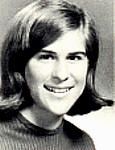 Carol (Hanson) Bigart - MHS 1968
(Biography Unavailable)